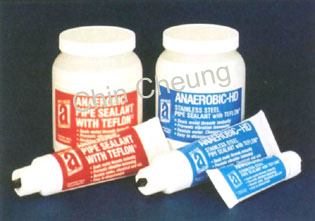 Anaerobic Pipe Thread Sealant with Teflon
Anaerobic Sealing Compounds will withstand temperatures from -54 to +191° C. Seals to 1,000 psi immediately after application and up to burst rating of typical pipe after curing. Due to its small particle size, will not clog small orifices, valve openings and screens typically found in most hydraulic systems.
Product standard:
50 ml., 250 ml. tubes.