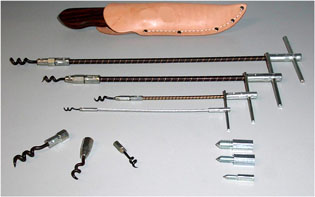 Flexible Packing Extractors
The total removal of gland packing from stuffing boxes without damaging the shaft of the stuffing box is important for a successful repack. Typically stuffing boxes are in awkward positions. RaloTex flexible extractors make the job easier.
Replacement points are available and we recommend that you retain plenty in stock.
We offer seven sizes of extractors as following tables :